Inter have eight goals in last 15 minutes, showing belief and never-giving-up attitude
Sky Sport analyzes the situation of Inter and Milan before the derby. The Nerazzurri have shown the ability to score in the last 15 minutes of the match and this ability was emphasized during the analysis.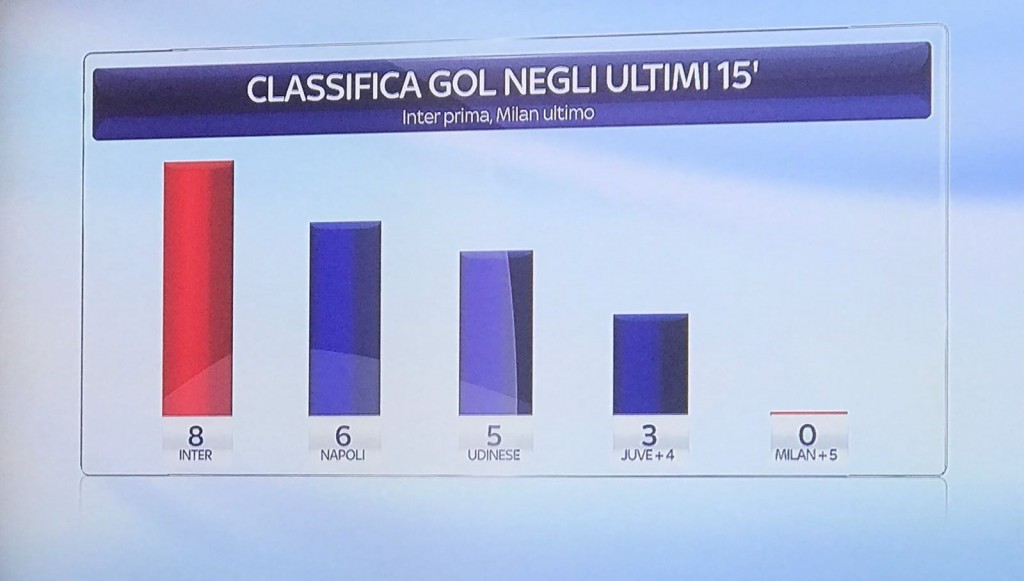 "This trend shows that Inter always believe, even in difficult situations, a team that never gives up. Inter, however, still need improvement in managing matches, in the quality of their play and must maintain solid defense that has allowed the fewest goals so far. Spalletti will continue working on these basics with the players," said Andrea Paventi.
Source: Sky