Novastadio - Mauro Icardi returning to the team this Friday
Peace is made? It is according to early reports from the Italian media. Michele Marchetti, a Novastadio journalist, tweeted the following moments ago: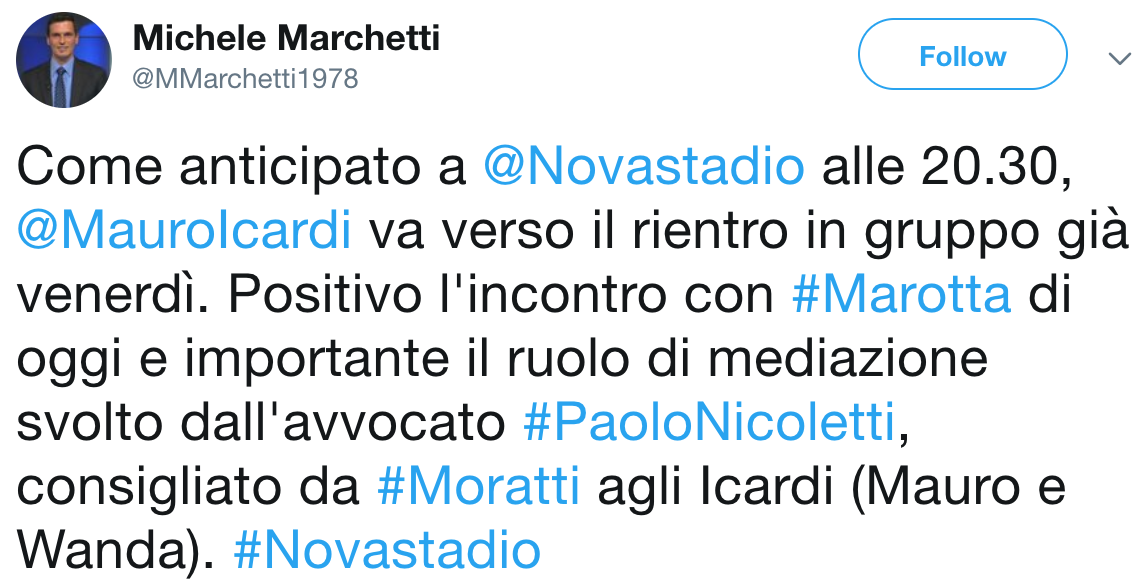 "Mauro Icardi is returning to the team already this Friday. The meeting with Giuseppe Marotta today was positive and the role of lawyer Paolo Nicoletti (Moratti recommended him to Wanda and Mauro), who acted as a mediator, was very important."
Inter are playing against SPAL on Sunday and it should be extremely interesting to see Icardi coming back to the pitch playing in front of his home fans, assuming this rumor is true. We will see what kind of reception that the Interisti in attendance have in store for the Argentinian striker.
Source: Novastadio