Incredible! Since 2014, Inter have collected €156m in revenues and €139m in capital gains from selling just young players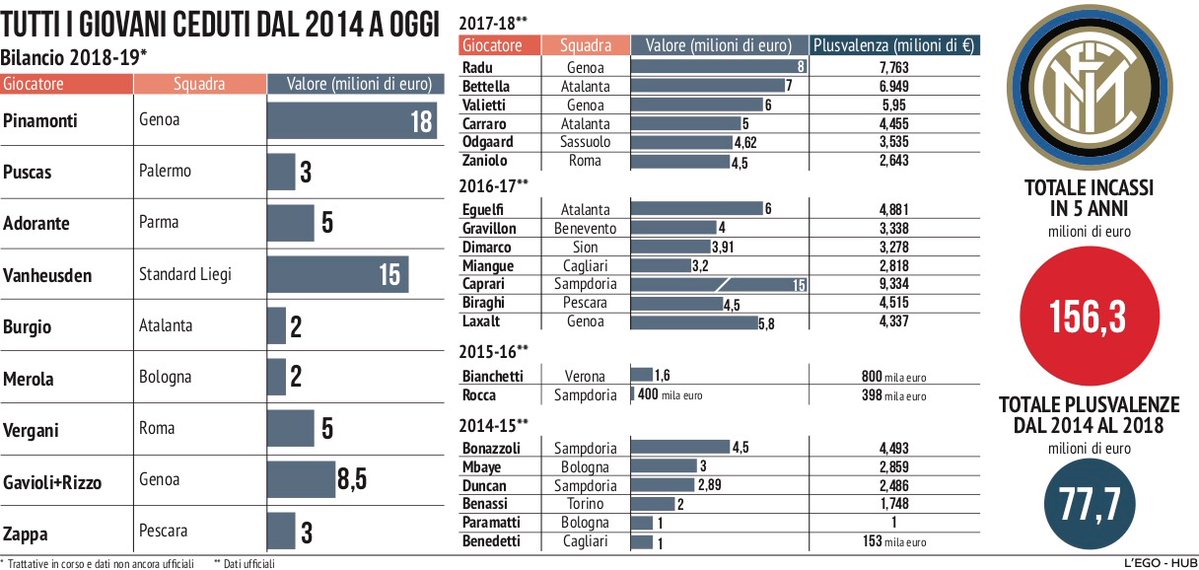 These are intense last few days for clubs all over the world to close their financial statement on June 30th with sales to meet capital gains requirement by UEFA FFP.
But you can make an argument that over the last few years, no one has done a better job achieving this task than Inter. The Nerazzurri, for this year, have to reach €46m by the end of June 30th and they will be able to do that by selling a number of young players. According to Il Tempo, since 2014, Inter have collected just a little bit over €156m in revenues by choosing this method of balancing their books.
Source: Il Tempo